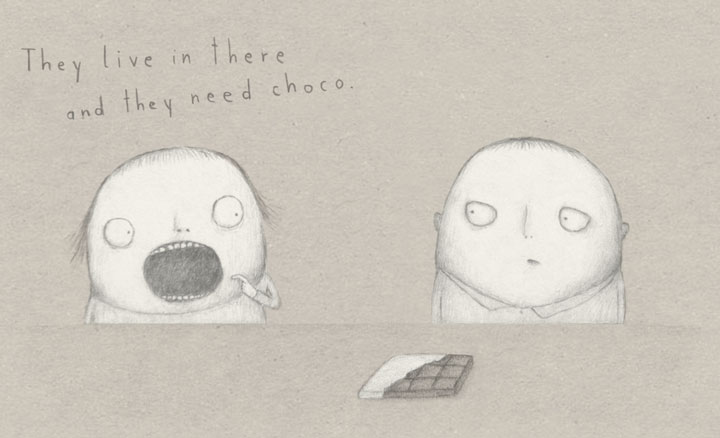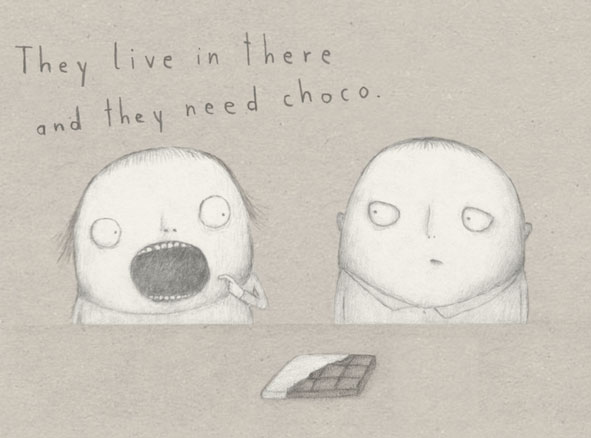 Objectively speaking, chocolate is of course not a staple food – but subjectively speaking, we are not entirely in agreement.
Our booklet, handmade with love, tries to get to the bottom of this highly scientific question.
Handy (5.5 cm x 9.5 cm),
compact (30 pages),
understandable (balanced picture-word ratio) and with a
WOW finale (colorful pop-up).
"Ya, but … the Sugarmonsters" – mini picture book for
Euro

6,–

+ shipping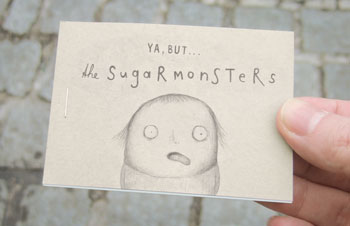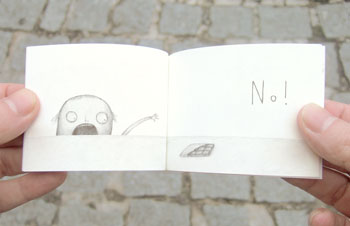 And for everyone who would rather read less and wants more action, we also have mini films in the form of flip books (only the highlights – in 4 episodes).
Handmade again, but very old-fashioned – the first known flip book dates from the 19th century.
Super handy (4.5 cm x 2.5 cm),
even more compact (27 pages),
even more understandable (no words at all)
and dynamic (a film).
"Ya, but … " – mini flip book
(really mini!)

each

Euro

6,–

+ shipping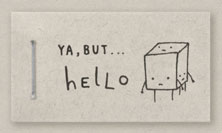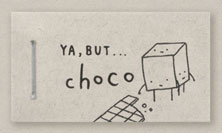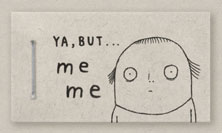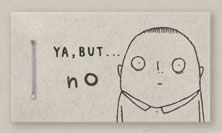 The comic artist and illustrator Franz Suess has invited 12 artists to contribute a picture for his exhibition "Sonntage (Hall & Echo)" 2018 in the MQ in Vienna in the KABINETTpassage. Here it is …
Folded (10 cm x 6 cm),
goes all around (almost infinitely).
"Ya, but … Sunday" – comic strip as a fanfold for
Euro

1,50

+ shipping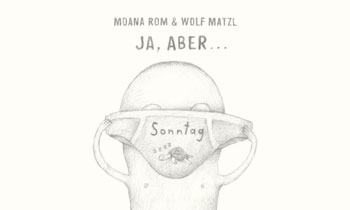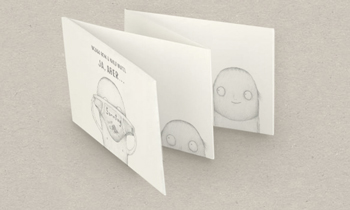 Totally casual on every jacket or bag - alternative medals for the opera ball.
White or natural paper,
with a lapel pin,
2.5 cm in diameter.
"Ya, but …" – mini buttons each
Euro

1,–

+ shipping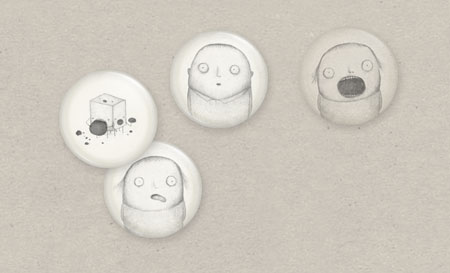 Order quite simply by email: shop@wolfmatzl.at
You write us what you would like to buy.
We will send you the total amount and detailed information.
As soon as you have paid by PayPal or bank transfer, we will take your order to the post office.
You can also buy the "Ya, but … the Sugarmonsters" – mini picture book
in Vienna at Bilderbox
Shipping
(uninsured)
Austria • € 3,–
EU & Rest Europe • € 6,–
World • € 12,–
No returns or exchanges.
Please read the information and descriptions for the products. If you have any questions, write to us: shop@wolfmatzl.at
If a product arrives damaged, please write to us immediately - if you report it within 7 days of receipt, we will exchange it.
Conceived, put on paper with pencil and hand-cut book by book by
Moana Rom & Wolf Matzl jaaber@wolfmatzl.at
All works and images on this website are protected by copyright
may not be reproduced without written permission.
We assume no liability for the content of external links.
© Rom/Matzl 2015–2023